The possibility of submitting the individual design projects and sketches, and obtaining the manufacturing on the ongoing contract basis.
Matching the lighting fixtures for your individual design
Exclusive conditions for 100+ European-American brands and other countries.
UAE shipping guarantee
Only reliable and on time courier services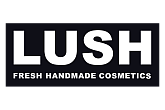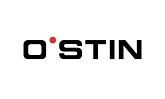 Credibility
Impeccable reputation since 2016. More than 2,000 designers and architects consider us a reliable partner.
Best conditions
Accumulative discounting at each subsequent ordering for designers and construction organizations. 3D models for requested lamp.
Professionalism
Highly qualified managers will provide careful assistance in choosing the needed products, models specifications, and sizes. Experienced specialists will help to choose any of the 25,000 models.
Product line
The daily replenishment of new factory positions of the original US-European brands. Customization according to personal project, handmade order in a single copy or batch production
Send your design project
and get a calculation rate on the same day.
Lighting for Hotels, Cafe and Restaurants
Exclusive lighting for Restaurants, Cafes, and Pubs
The Romatti design department continuously creates exclusive lamps for restaurants, сafes, and pubs. Our mission is to take care of the lighting specifics in the HoReCa segment. The represented catalogs contain fashionable solutions for large halls and include visual space zoning. It is possible to purchase both individual items and sets of chandeliers and lamps in the Romatti store.